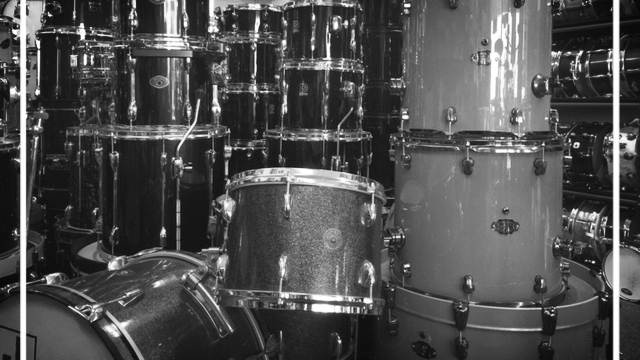 home
Legacy Drum Shop is an old school drum shop where you can find new, used and vintage drum gear. Shop online or in our Littleton store. We're a drum shop for drummers by drummers.
Legacy Drum Shop is a drummer's dream in the works. FOR drummers BY drummers is our motto – this is a classic, old time drum shop with personal customer service. Come see us for percussion advice, drum repairs, or to check out our gear. We're happy to help you figure out how to build your set or get the sound you're looking for.
With over 40 years of experience in drumming, I have extensive knowledge of both modern and vintage equipment. I started playing as a toddler, spent some time working in local drum shops, worked as a studio tech and also toured the world as a drum tech.
After going into shops and seeing that service was missing and seeing that the experience from behind the counter was lacking, I saw a great need and started my own shop. The website came about as a modern approach to traditional customer service. This is a family business with no outside investors or influences. The only outside influences we have are our customers regarding products they are interested in seeing on the site.
Our inventory focus is primarily on used equipment; although, we are adding new products all the time. We enjoy visiting trade shows to keep an eye on industry trends and new gear. Our goal is to bring drums to players in every price range, from the beginner to the touring pro.
– Bobby / Legacy Drum Shop
– Denver Drums – new and used + vintage drums